Out now:
Earth Day, 22nd April 2018
Antarctica:
The First Dance
Created and directed by award-winning choreographer Corey Baker, Antarctica: The First Dance is performed by Madeleine Graham, star of the Royal New Zealand Ballet, on the stunning yet demanding ice planes of Antarctic. This film celebrates Antarctica while we still have it and draws attention to the current crisis this awe-inspiring continent is facing from climate change.
Find out more about Corey and his work here.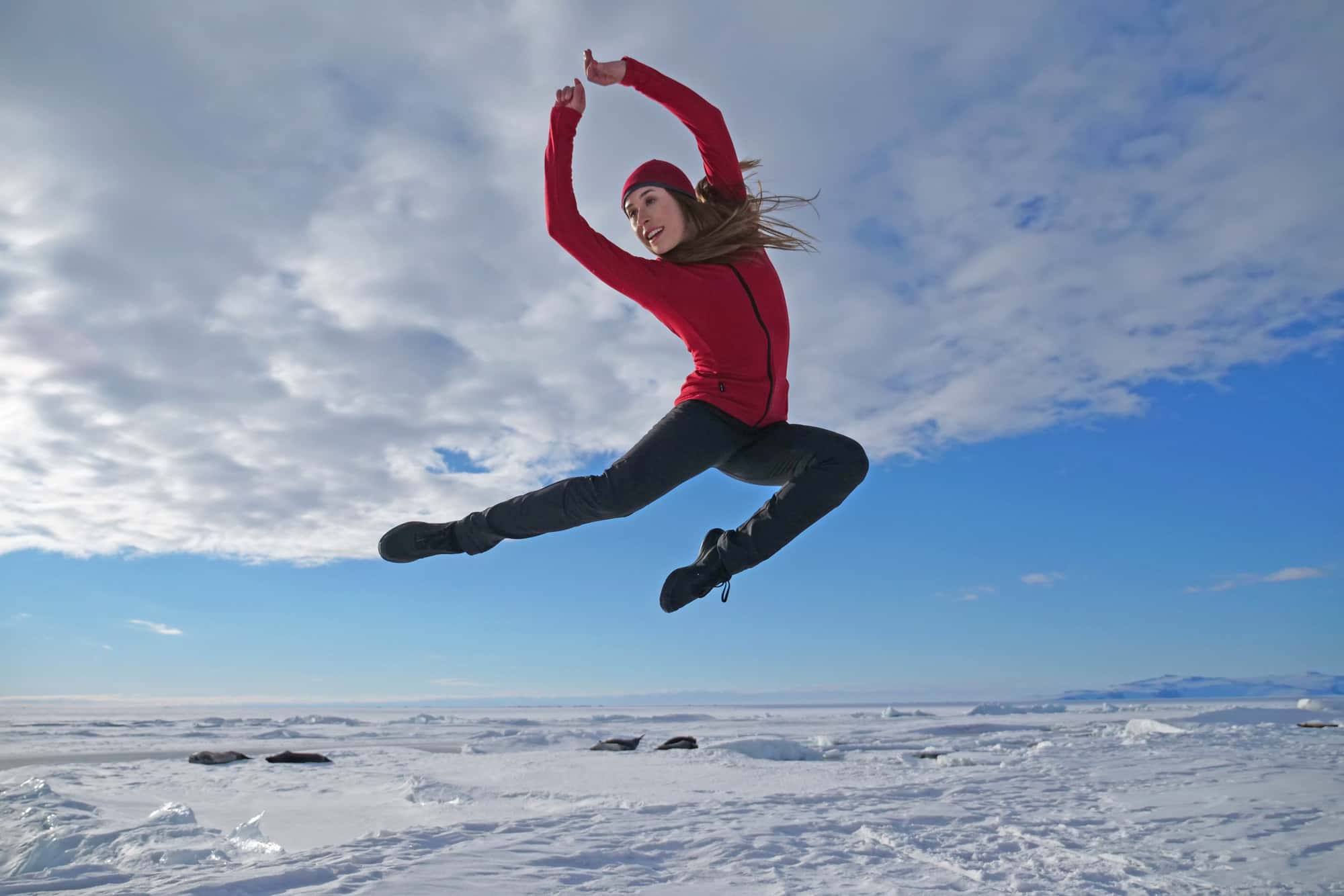 "It's an immense privilege and mind-blowing experience to create and film a dance on Antarctica which will I hope bring people a little bit closer to understanding this unfathomable place, showing it off in a way that has never been done before. It is a world first; we have made history with this project, which is incredible. I am passionate about three things: making dance for spaces that are NOT theatres; campaigning for climate justice; and now Antarctica, which, as New Zealander myself, has always been a magical and somewhat mystical place to me".
Global warming is an immediate problem. 2017 was the warmest year on record for ocean heat content, and record-low sea ice in Antarctica.
How can we all help?
Here are five simple ways you can help slow the negative effects of climate change:
Use public and human-powered transport wherever possible;
Ditch straws and other throwaway plastics like cups, bags and bottles and join the reusable revolution;
Be energy smart and turn off lights and equipment when not in use – and consider switching to a 100% renewable energy provider;
Think about your food – try eating local and seasonal and enjoy a meat free day (or life 😉)
Make some noise and show you care – join a group, attend a march, lobby and write to your MP!"
Carbon Offsetting
The 'Antarctica:The First Dance' team is committed to being as environmentally-responsible as it can be. After analysing our data and completing a carbon footprint, we committed to offsetting the emissions resulting from the project's main environmental impacts. Carbon offsetting is a way to compensate for emissions by funding an equivalent carbon dioxide saving elsewhere; it helps balance out these emissions by paying for emission savings in other parts of the world. Many carbon offsetting projects also provide wider benefits in addition to carbon reduction, such as improved biodiversity, education, jobs, food security and heath & well-being.
- Juie's Bicycle.
Credits and sponsors
Choreographer / Director


Corey Baker

Producer

Anne Beresford

Dancer

Madeleine Graham, Royal New Zealand Ballet

Director of Photography


Jacob Bryant

Editor

Sam Sneade

Production company

Antarctica Film Ltd

Marketing


Press


Sarah Harvey Publicity

Development and Communications for Corey Baker Dance

Claire Crowley
Commissioned by Random Acts for Channel 4, and The Space, a digital development agency supported by the BBC and Arts Council, England With support of, Corey Baker Dance, Antarctica New Zealand, Royal New Zealand Ballet, ChristchurchNZ, Dance Hub Birmingham, New Zealand High Commission, Earth Sea Sky.
With thanks to:
Tony Hallam, Hannah Sharpe, Claire Crowley, Francesco Ventriglia, Peter Begg, Megan Martin, Jeanine Foster, the entire team at Antarctica New Zealand, the entire team at ChristchurchNZ, Fleur Roadway, Dawn Baker, Helga Henry, Sir James Wallace, Murray Shaw, Dame Adrienne Stewart, Candis Craven, Angela Saunders, Guy & Sue Haddleton, Peter Hillary, Brian Holland, Dan Jones, International Antarctica Centre, Top Shelf, BrownBread, Julies Bicycle, Corey Baker Dance, NZ, The James Wallace Arts Trust